TASTE & CREATE
Well-being and Creative Workshops
We are excited to collaborate with local Adelaide Hills Resident and Artist Cathy Gray, from Cathy Gray Ink Work to bring you Taste & Create – A guided Art based workshop. We want you and your group to have some fun, and these workshops offer a fresh way of engaging your staff, encourage workplace wellness and a creative mindset.
Workshops  range from 2.5 hours up to 1/2 day events and offer Mandala Drawing or Pot Painting, plus you get to take home your creative artwork on the day – a lovely keepsake.
Workshops start from $75 per person
2.5hr workshops – 1/2 day events
Mandala or Pot Painting
30 minute included Wine Tasting
Additional options available (POA)
Glass or Bottle of Wine to enjoy or take away
Individual or shared Cheese Platter
1/2 day workshop experience includes lunch prepared by Executive Chef; Chang Koog Lee a.k.a Cookie
Gift Boxed Bottle of Wine
Howard Vineyard Glass
Gift Voucher
Premium Tasting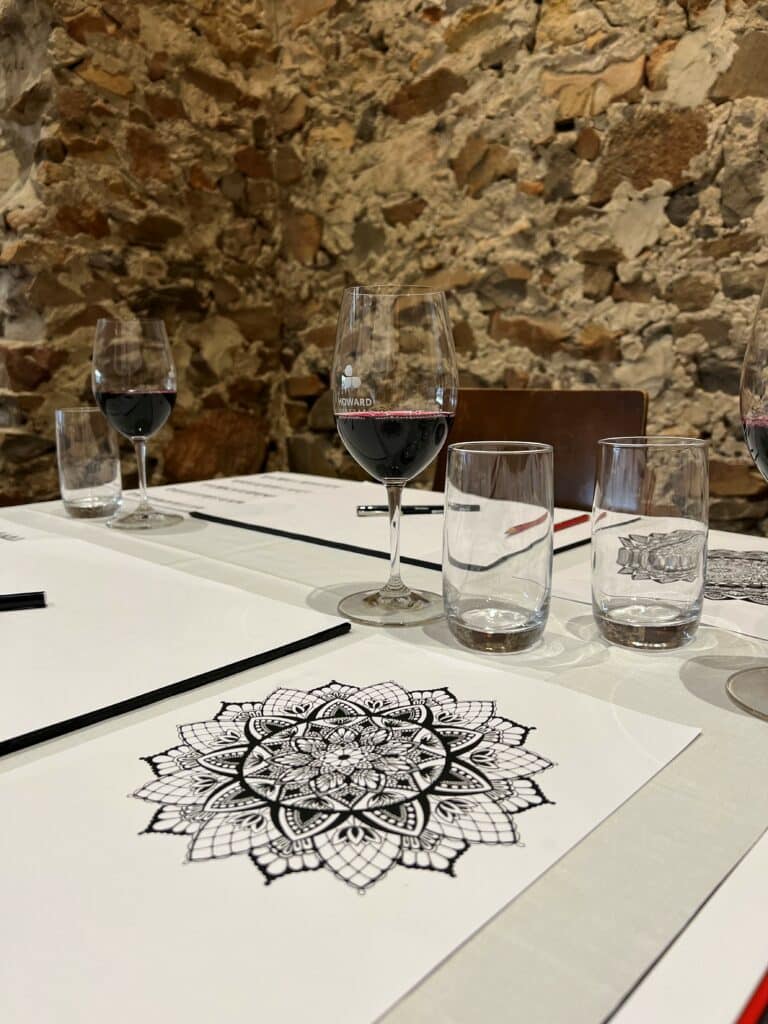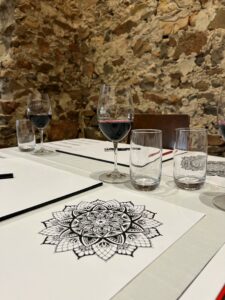 MANDALA WORKSHOP
This beautiful workshop will bring focus and calm, the repeat patterning will slow even the busiest mind. Self rewarding, even the absolute beginner will fine their inner artist and create something special. Encouraging mindfulness as a practice can be highly beneficial within the work place.
Benefits for participants
Reduce Stress levels
Increase focus
An easy tool for meditation and relaxation
Build confidence and self validation
Problem solving
Balancing the left and right brain function
Increases focused attention
One on one guidance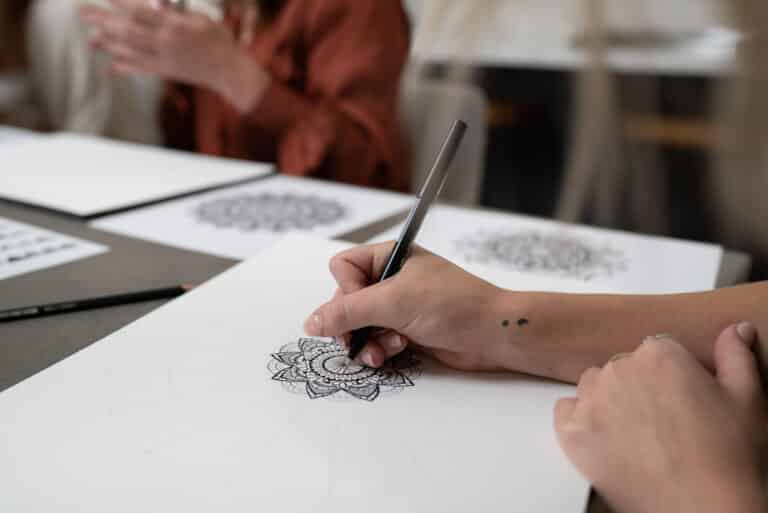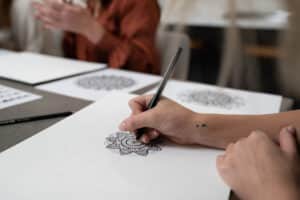 POT PAINTING WORKSHOP
Why not encourage your staff to let their creative juices flow with our pot painting workshop. Fun and colourful. This workshop is all about building staff relationships and reconnecting after the disconnect Covid may have had on your workplace.
Benefits for participants
Team building
Relaxing
One on one guidance by artists Cathy Gray and Karen Judd
Staff reconnection
Confidence building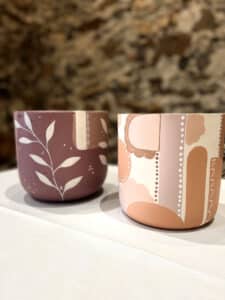 For booking enquiries, or to discuss tailoring a workshop to your specific business needs then click on the enquiry link below.