TOM NORTHCOTT
General Manager and Head Winemaker
In search of the world's greatest Dumpling and Rosé combination.
Chief wine guy and story slinger on the road. Tom's approach is to pick at optimal ripeness for lean flavours to showcase the quality and true expression of our vineyards. A young dynamic winemaker constantly trialling new age techniques to make the most delicious Adelaide Hills Wine possible. Supported by the wealth of knowledge and occasional sledging of owner Ian Northcott.
Tom loves wines which are light to medium body with vibrant flavours and great natural acidity, reflecting the Howard Vineyard style. Tom passionately looks for the sustainable ways to manage all parts of our viticulture, winemaking and hospitality business while always looking for ways to improve.
He loves BBQ's with friends in the amazing Adelaide Hills with his partner Jacki, daughter Margaret and doggy Felix.
'One Team, One Dream'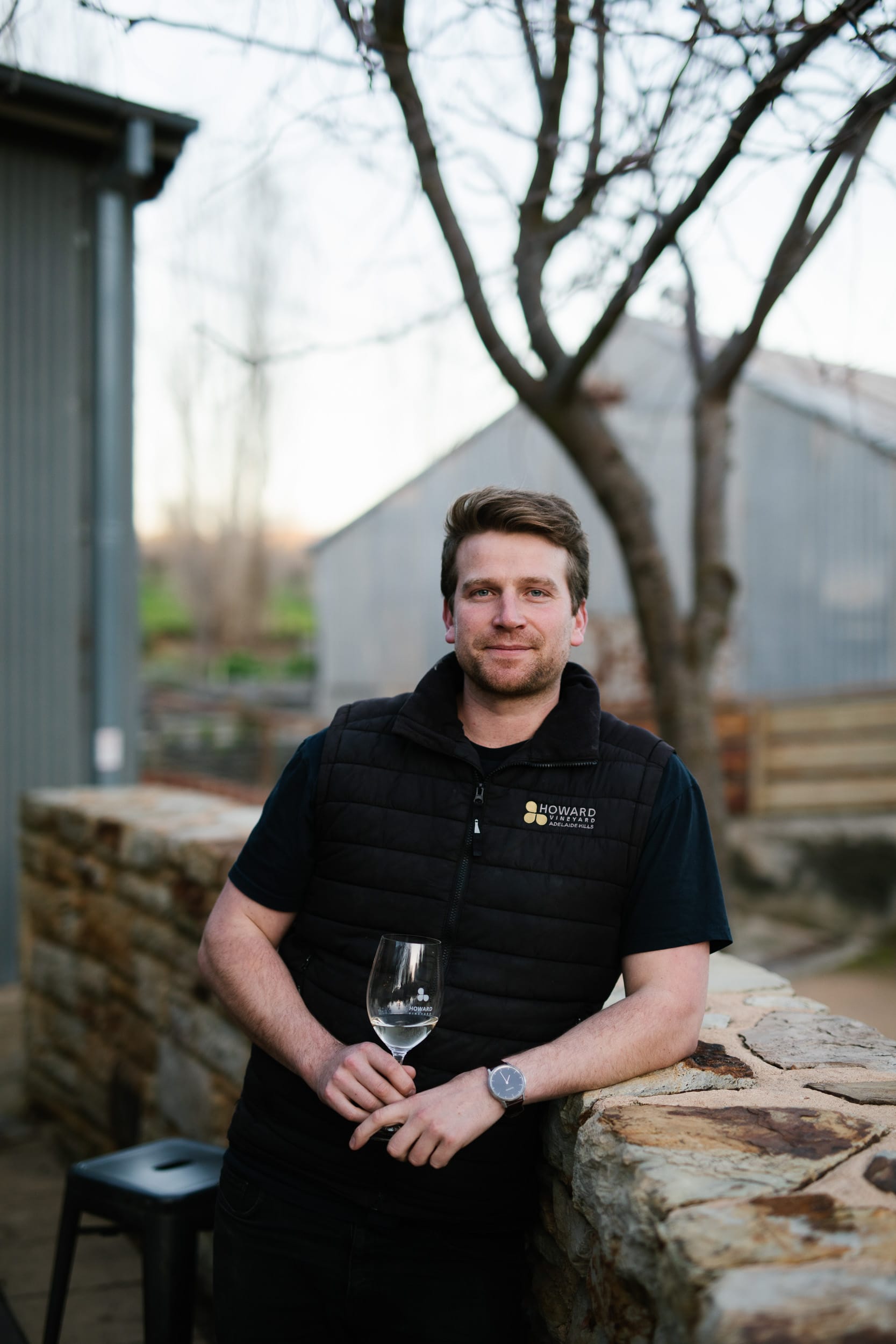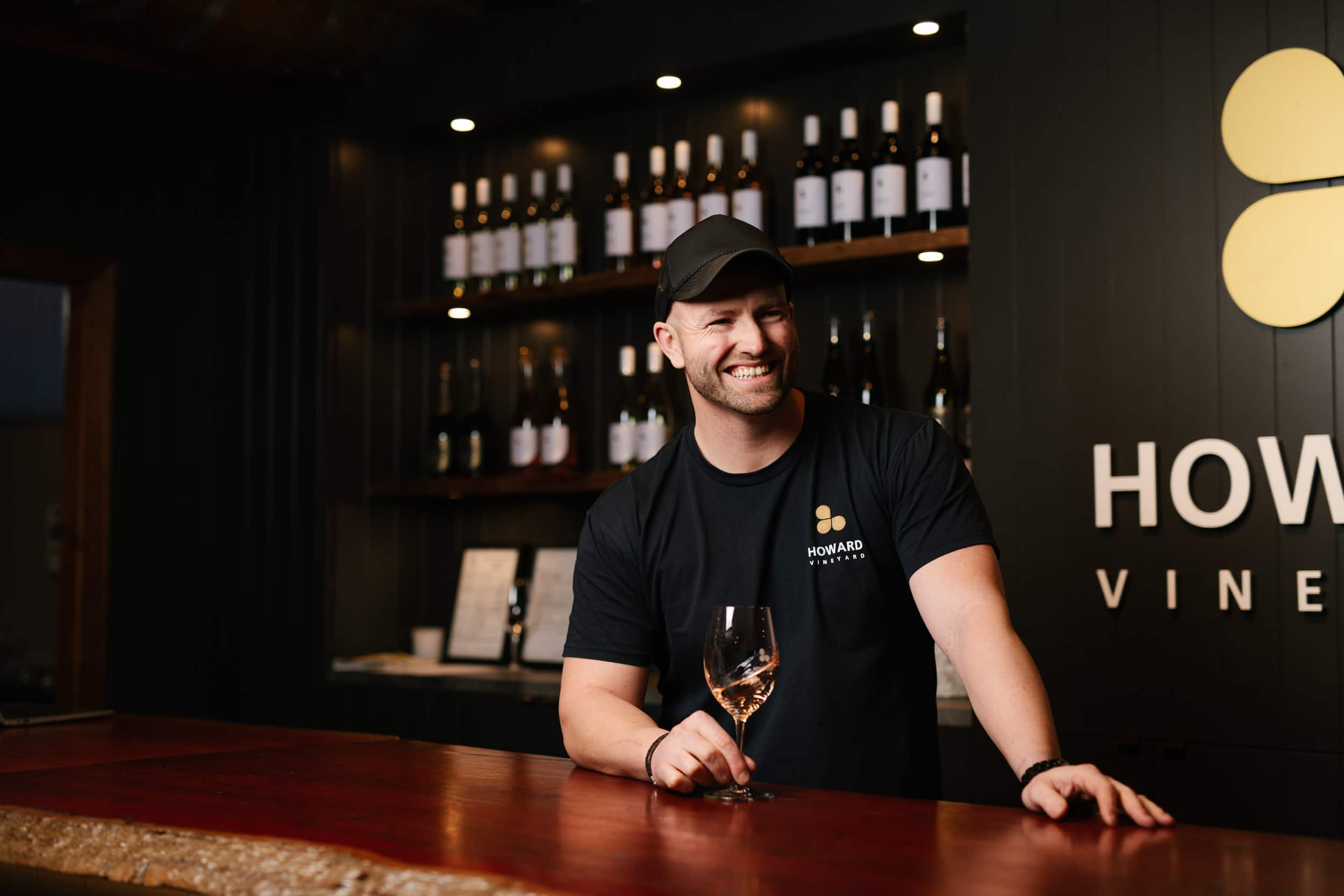 WAYNE COLLINGS
Wine Ambassador
Howard Vineyard's official advocate of good times and facilitator of all things wine out in the trade. You'll find Wayne floating between the venue and the driver's seat as he spreads the good oil on all things Howard Vineyard to the world. He's always stretching a few stories, having a laugh, and just generally singing the praises of everything Howard.
Wayne is a born and bred Adelaidean who, after years of adventures abroad learning his craft, he has heeded the call of the Adelaide Hills and has now, along with his beautiful family, made himself a bona fide Adelaide Hills local.
Wayne is of the belief that the Adelaide Hills is at the forefront of the Australian wine conversation and is starting to make huge strides both domestically and abroad. "Adelaide Hills grape growers and winemakers have started to make people stand up, take notice and realise that it is no longer a wine region that should be playing second fiddle to those more celebrated South Australian viticultural stalwarts."
CHANG KOOG LEE (COOKIE)
Head Chef
Cookie; the creator of all things delicious at Howard Vineyard and everyone's favourite team member, particularly at lunch time.
Cookie came to Australia 8 years ago from Korea, to follow the love of his life and now wife Jenny, who also works in the Howard Vineyard kitchen and would have some questioning, who is the actual Head Chef?!
Cookies brings with him a wealth of knowledge and skills and creates the perfect fusion of South East Asian and modern Australian flavours, with a passion for sourcing local produce. Cookie never ceases to amaze and delight our taste buds as he creates each new seasonal menu.
Cookie bucks the much agreed myth that all chefs are a little bit insane. But when you regularly provide the whole team with delicious snacks you almost guarantee your 'favourite staff member status.'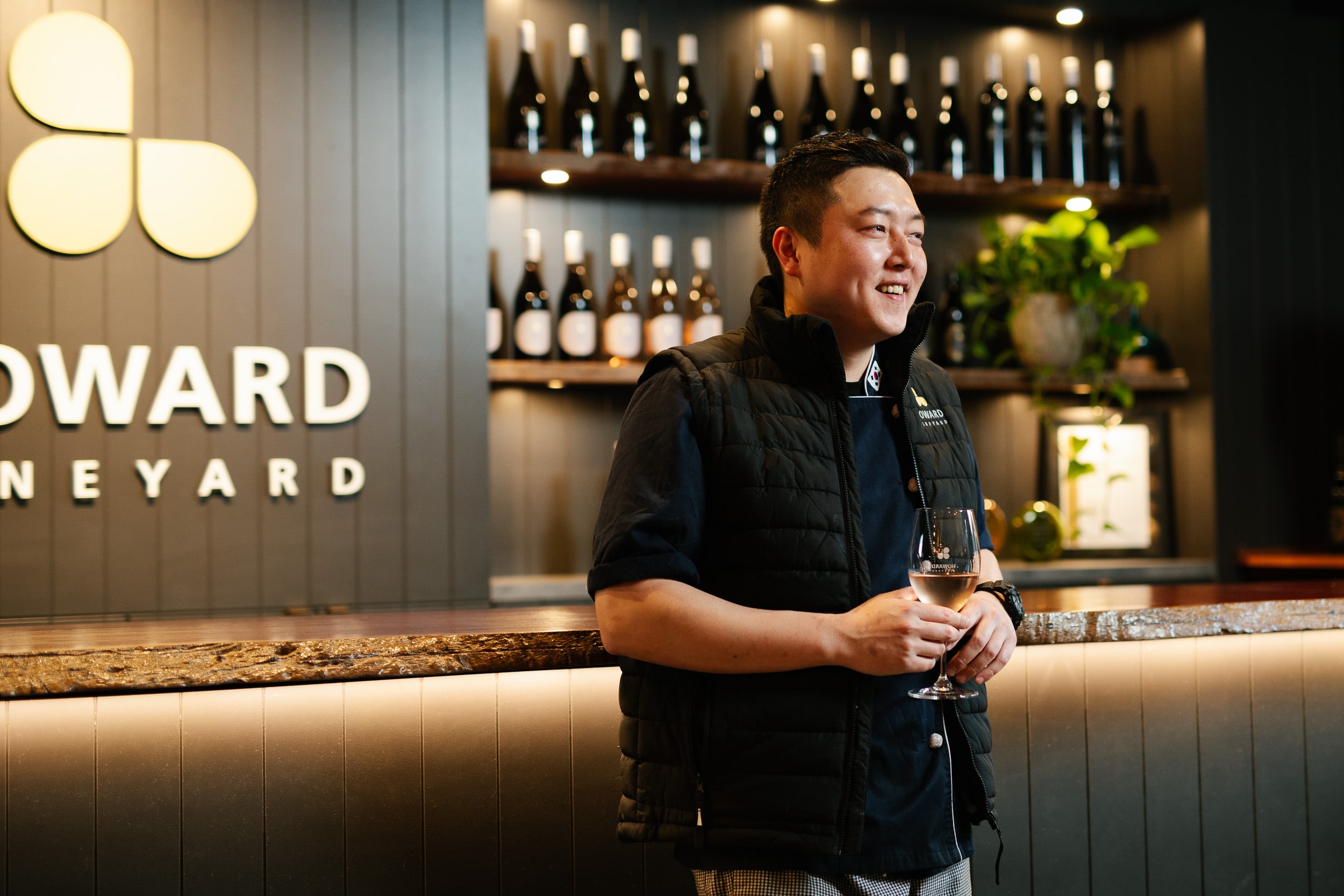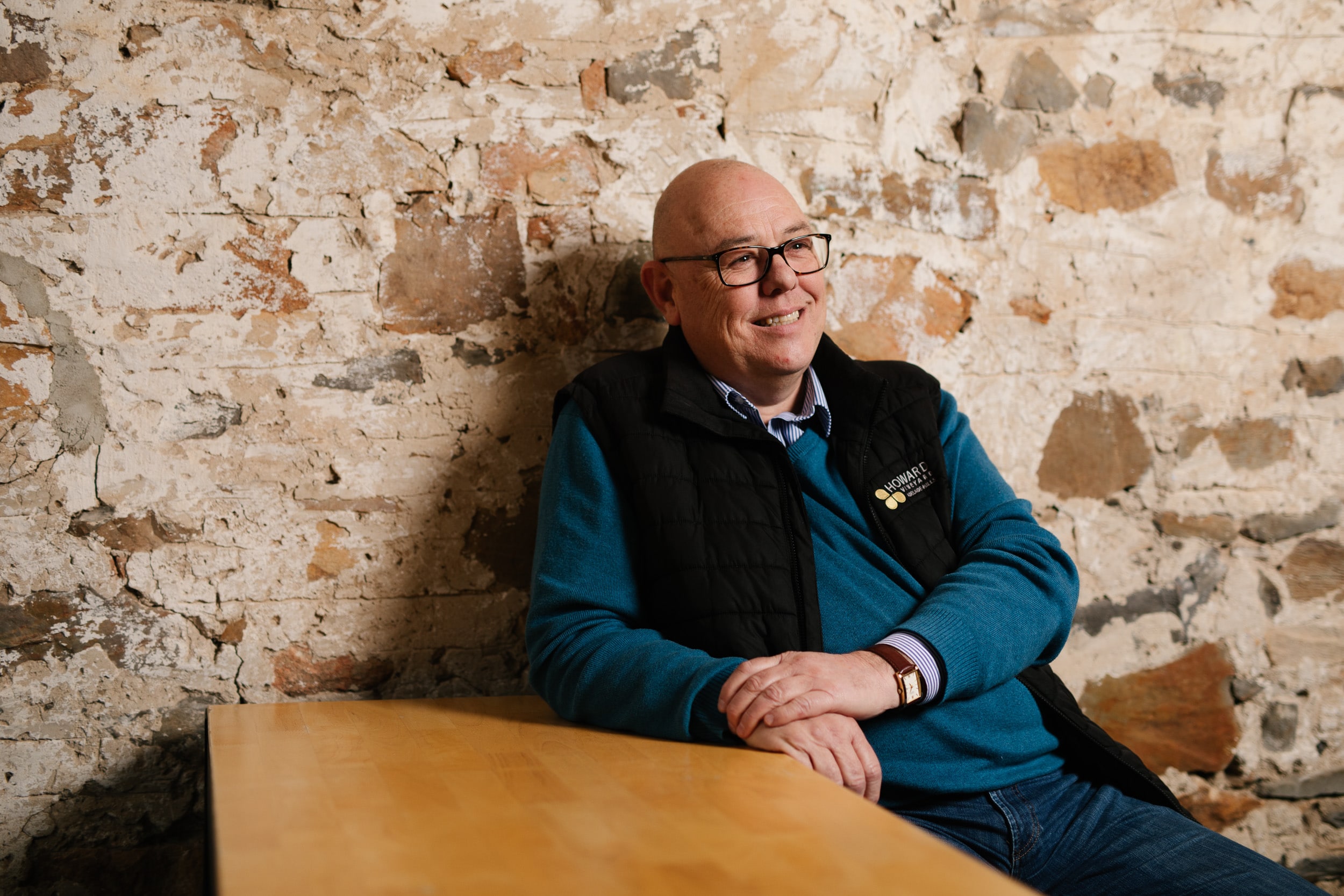 ROBERT ANDREWARTHA
Accounts
Rob's our financial whizz and the driving force behind our economic success. If we need any numbers crunching, Rob's our man.
He brings years of experience in major events, hospitality and the wine industry with him. Rob's worked in hotels, at the Olympics, at the Adelaide 500 and several vineyards in the Adelaide Hills, making him an admin, accounting and logistics dynamo.
His attention to quality extends to his love of our excellent white wine and bubbles. And of course he rivals Cookie for the favourite staff member crown as he is the one who processes our pay!
KELLY WARD
Wedding Coordinator
Kelly is our wedding coordinator and a self confessed checklist fanatic. She studied Tourism and Event Management at Unisa and over the last 10 years has worked in numerous hospitality and event venues across the Adelaide Hills. A loud and proud Howard Vineyard fan long before being an employee, she knows the wines inside out. Her all time favourite would have to be the Amos Pinot Noir.
Kelly is always scouting new bars, wineries and restaurants and can't help but give everyone in the office her 'foodie' review.
Her true passion lies with planning weddings and seeing the event all come together after months of planning. She loves a chat and building relationships with all the lovely couples and their families who celebrate their special days at Howard Vineyard. Kelly vouches that the most rewarding part of her role is seeing the newly weds depart the venue at the end of the night, buzzed on love.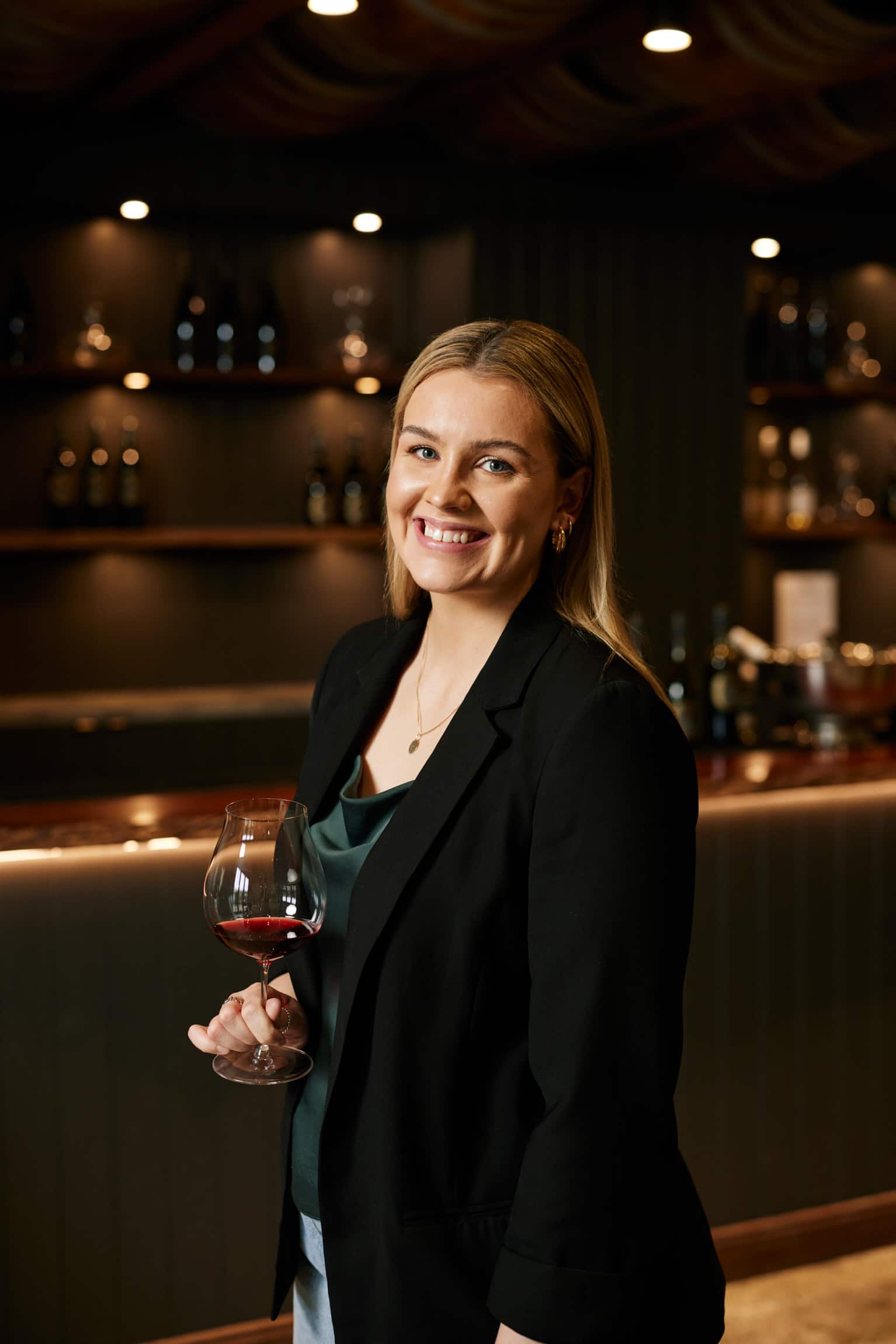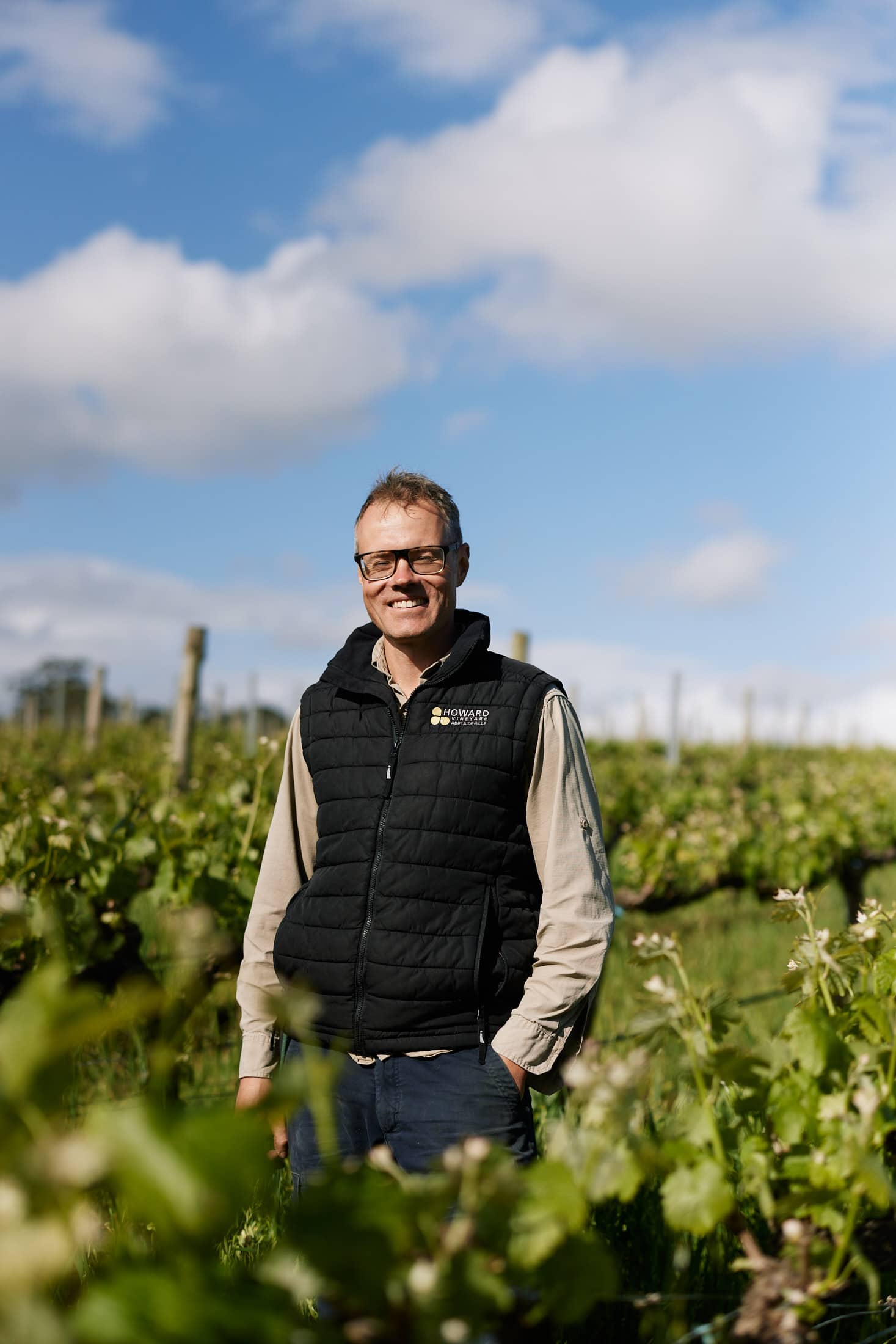 NATHAN FOREMAN
Viticulturist 
Nathan does not like to be cooped up inside. He much prefers to be out amongst the vines. Unless, it's raining of course!
Having gained exposure in both small and commercial scale wine businesses in both domestic and international key regions including Barossa Valley, McLaren Vale, Murray Darling , Marlborough, Okanagan and Willamette Valley. Nathan appreciates the synergy between growing the grapes and making the wine.
Nathan's primary role at Howard Vineyard is to not kill the vines. Like most viticulturists, he is a strong believer in the age old adage "great wine is made in the vineyard" and his general grape growing philosophy is "look after the soil and the soil will look after you". Here at Howard Vineyard we believe a regenerative approach to enhancing soil health improves water use efficiency , reduces the reliance on synthetic chemicals and overall improves grape and wine quality and vineyard sustainability.
FELIX NORTHCOTT
Winery Dog and Social Media Star
The king of distraction and the main cause of low productivity in the office.
Felix enjoys laying in the sun, splashing in his wading pool, being the centre of attention, head and belly rubs for days and stealing Tom's coffee.
He loves vineyard runs and the occasional treat from the kitchen but most of all he loves his humans Tom and Jacki.
Felix suffers from FOMO and when anything with wheels leaves the premises, he voices his displeasure and missing out.
Felix is much loved by the whole Howard Vineyard team and especially our social media family. He steal the show every time we bribe him into modelling for us. Thanks Felix!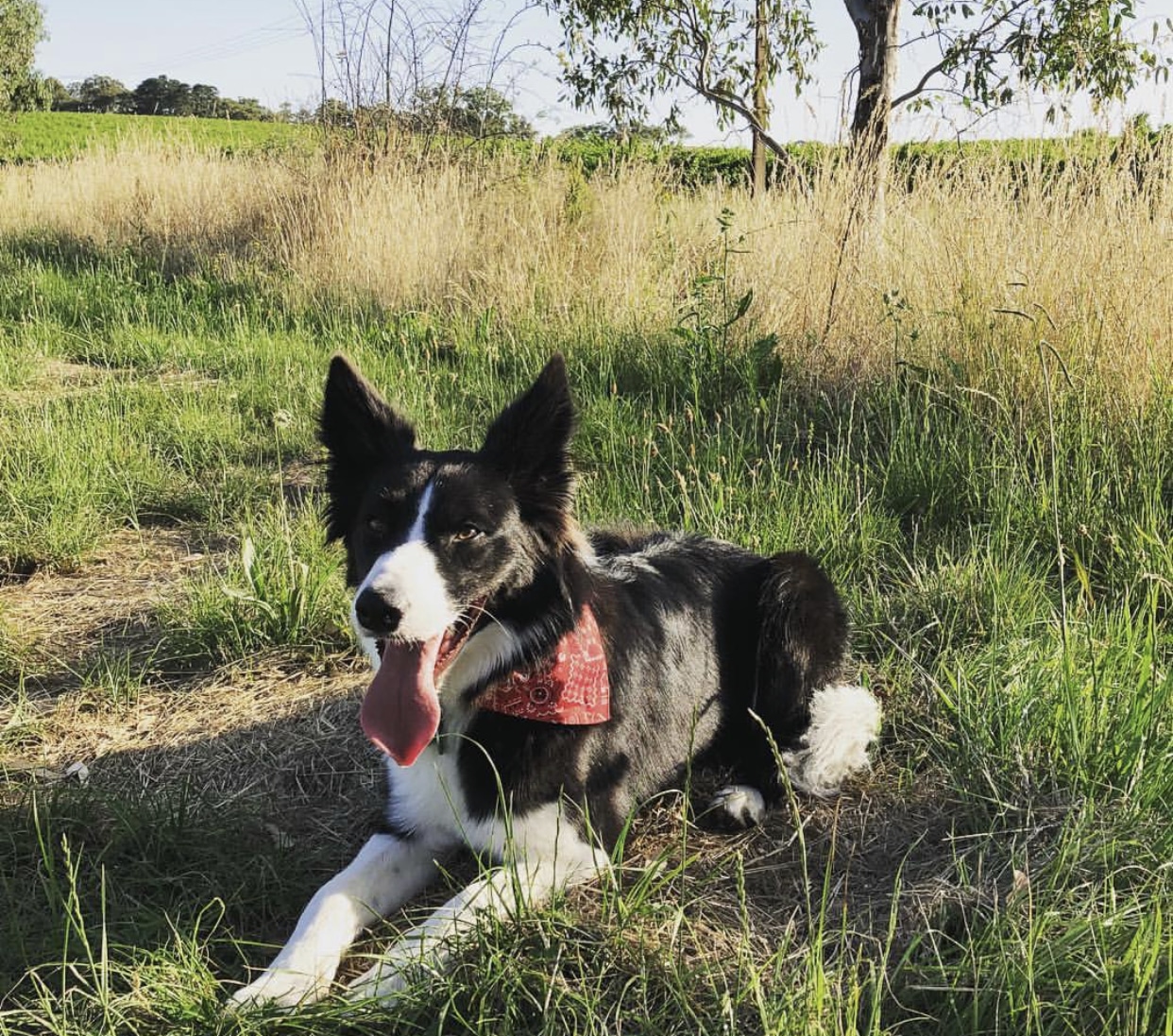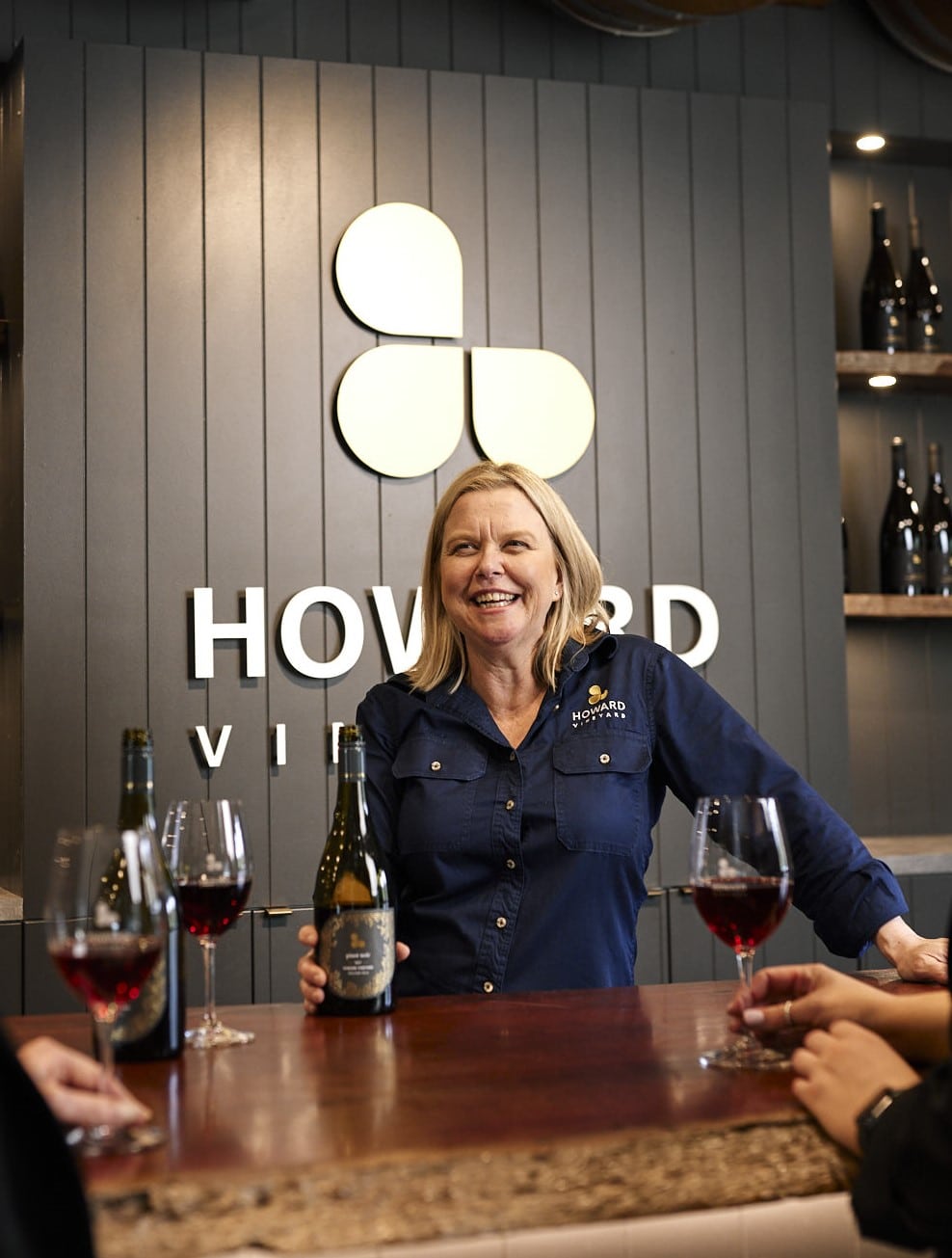 DEB LIGHT
Cellar Door and Wine Club Manager
Passionate about all things Adelaide Hills, especially our wine industry in which Deb has over 25 years of experience working in.
Debs biggest love is working in our Cellar Door, meeting new people, creating memorable experiences for them and nurturing these relationships with a genuine attitude and going above and beyond to exceed customer expectations.
You'll always find Deb with a welcoming smile, a cheery hello and a sincere delight with hosting our wine tasting experiences.
Debs adoration for Howard Vineyard started many years ago as a local and a regular visitor herself, enjoying a glass or two of Amos Chardonnay.
MADDY POPE
Restaurant 2IC
Having worked at Howard Vineyard for 3+ years starting as a server before becoming the 2IC of the restaurant, Maddy is enthusiastic about providing exceptional customer service, working with an amazing team and most importantly the wine!
An avid traveller having lived in Whistler, Canada for 2 years, Maddy moved back to Adelaide and found the Adelaide Hills was the closest she was going to get to living in the mountains and being close to family. Having finished a Bachelor of Wildlife Conservation Biology at Adelaide Uni she's passionate about protecting the environment especially animals. When she's not bossing the staff around Maddy can also be found telling everyone off for not using the organics bin properly or taking photos of any birds and other animals roaming around the place so she can identify the species later and gain expert status identification skills.
Even though she's studied a degree in wildlife conservation, she still struggles to get her indoor plants to thrive and when she's not working, she can be found outdoors somewhere or even enjoying a drink or a coffee with friends. Even though she doesn't get to do it often, Maddy loves camping and also really wants to get back to the snow at some stage so she can snowboard again.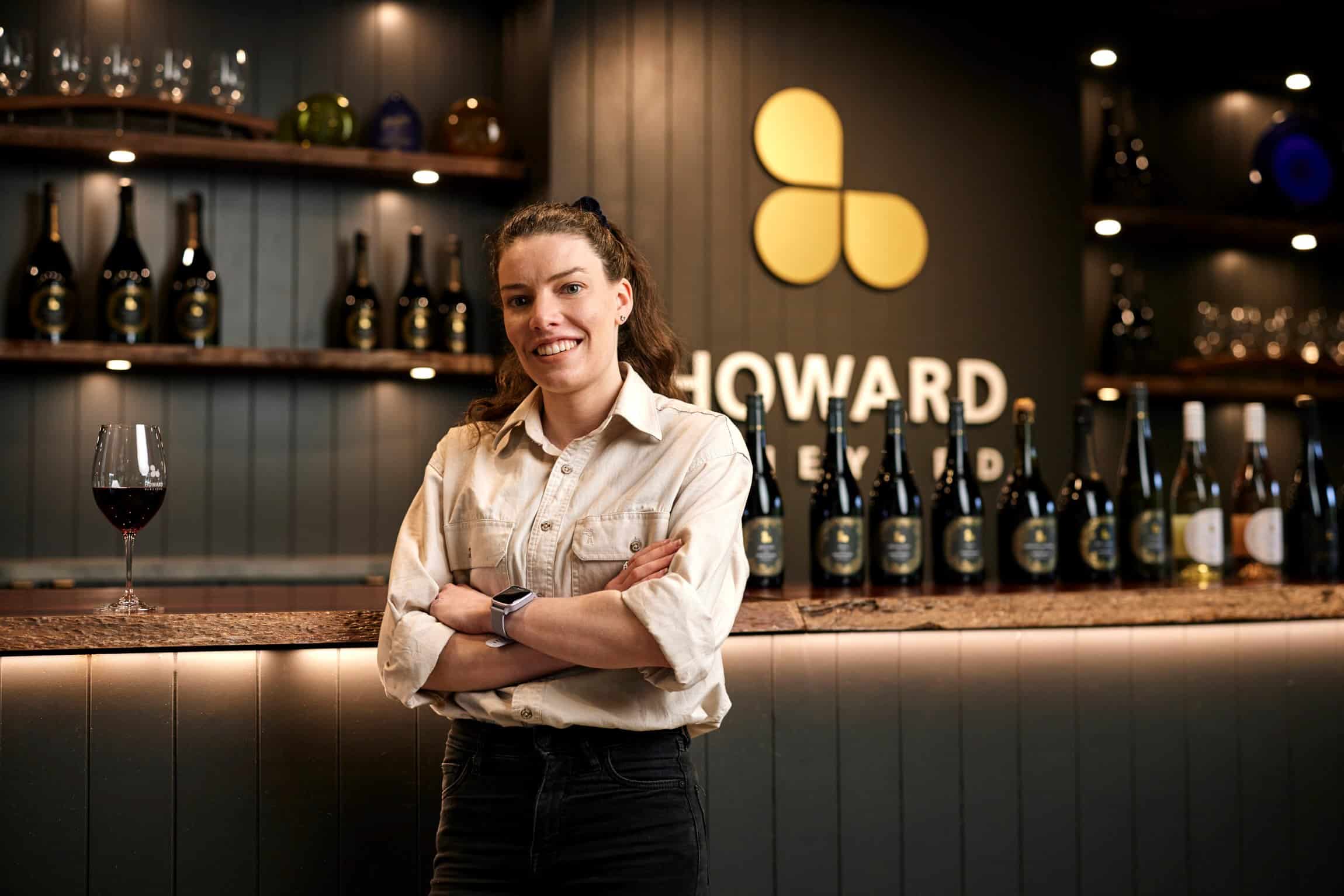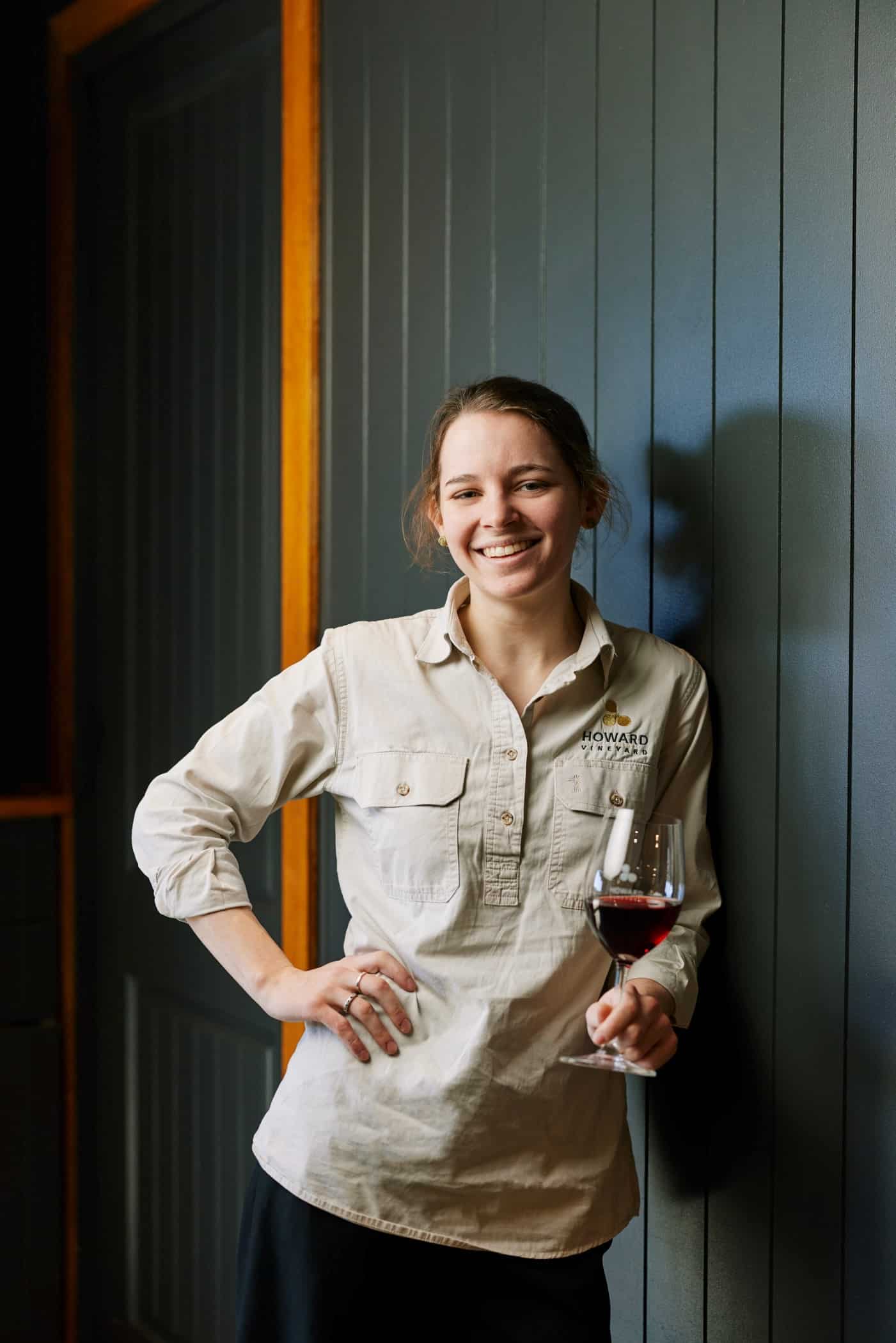 SOPHIE TRELOAR
Hospitality Supervisor
Lover of all things green! She has a passion for her team and all those who walk through the venue's doors. Her cheery smile will greet you in the restaurant and for wedding couples and their guests.
If Sophie isn't at Howard Vineyard, you'll find her tucked away behind her sewing machine creating another funky piece of clothing to add to her wardrobe
Her wine of choice is the HV sangiovese and her favourite dish is Jenny's brownie offcuts
AARON HISCOCK
Logistics Manager
In 2018 Aaron married his wife Karina at Howard Vineyard and it seemed this place took a hold of him. Now working within the business to help deliver wine from us to you, if it's logistics, he's got it covered. He also dabbles within our Clover Society to help keep wine on your shelf and in your fridge.
You'll often see Aaron running all over the grounds as he's one not to sit still and always happy to help wherever needed. Constantly keeping an eye on the amount of distance he's covered, making sure he's one step ahead of the rest.
Aaron's new to wine compared to many but quickly and willingly catching up to extend his wine knowledge, one glass at a time.
Family and sport are his two biggest passions and often combining both.
His go to is an Amos Pinot Noir with a Chicken and Chorizo Paella.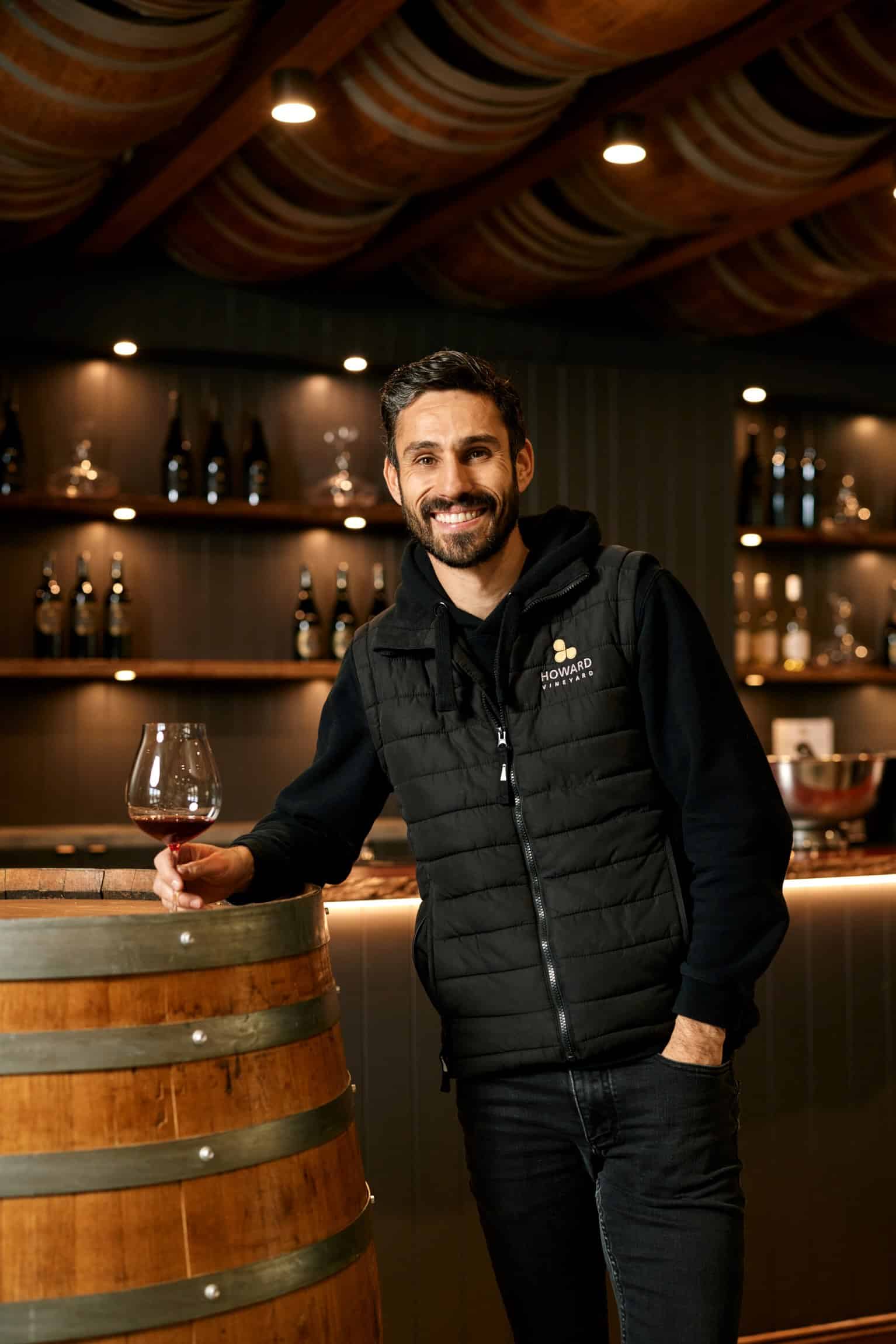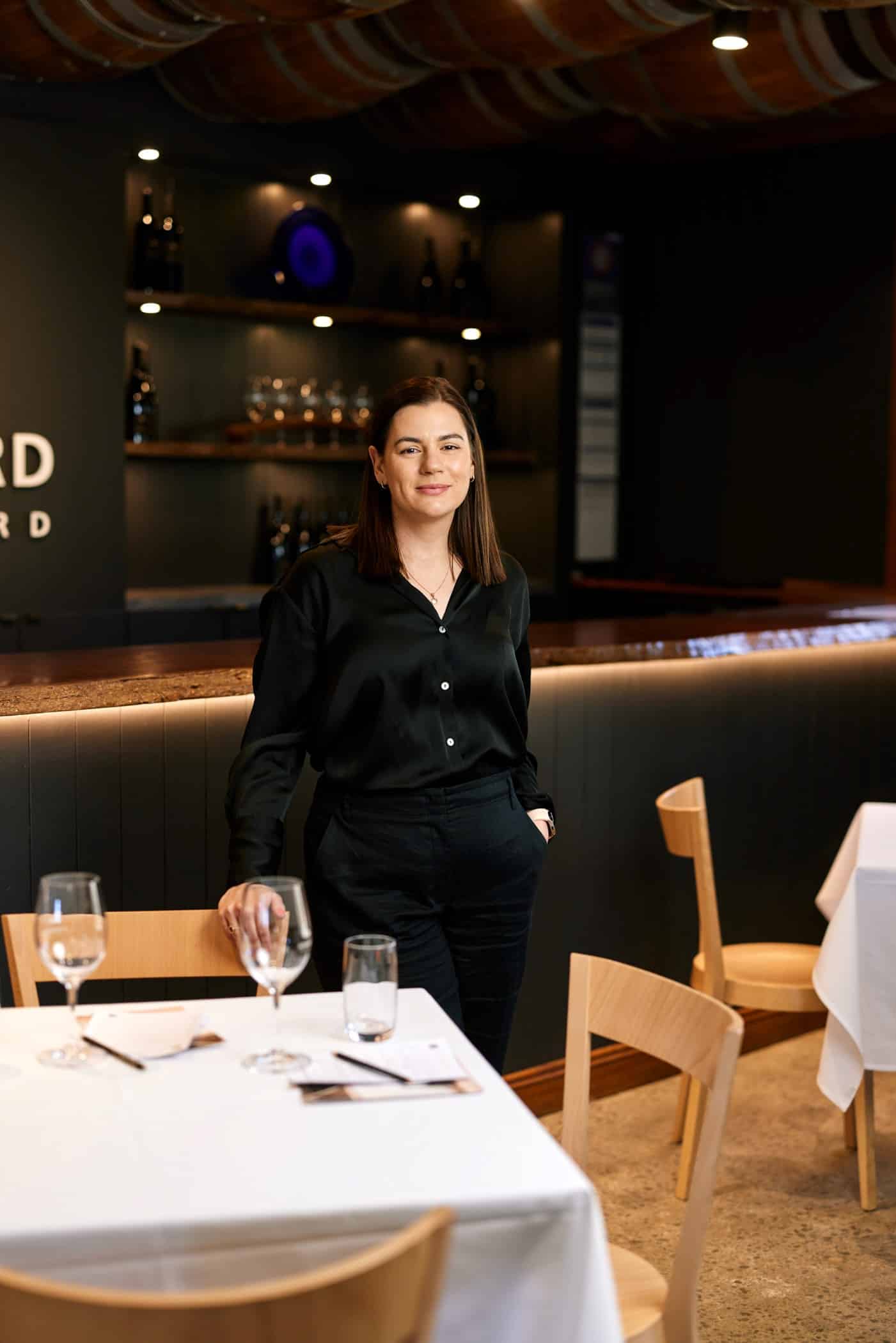 SHERIDA WOOD
Wedding & Hospitality Supervisor
You'll find her somewhere at Howards most days; sometimes working but often curing her FOMO with a glass at the bar.
Although not a wine-drinker before, we fixed that pretty rapidly with an Amos Pinot Noir addiction.
When she's not soaking up the sun in the Howard Vineyard grounds, she's raising her three kids and spending time with family. They love their adventures and are always out exploring the beautiful Adelaide Hills together.
Sherida loves being active, which has primed her for furniture-moving, barrel-rolling, and organising the venue for our stunning weddings.
Look out for her big grin and infectious energy at weddings, in the restaurant, and behind the scenes.