We are excited to announce the latest inclusion to our Amos range…The Pinnacle of our winemaking journey thus far…
2021 Méthode Traditionnelle Amos Blanc de Blancs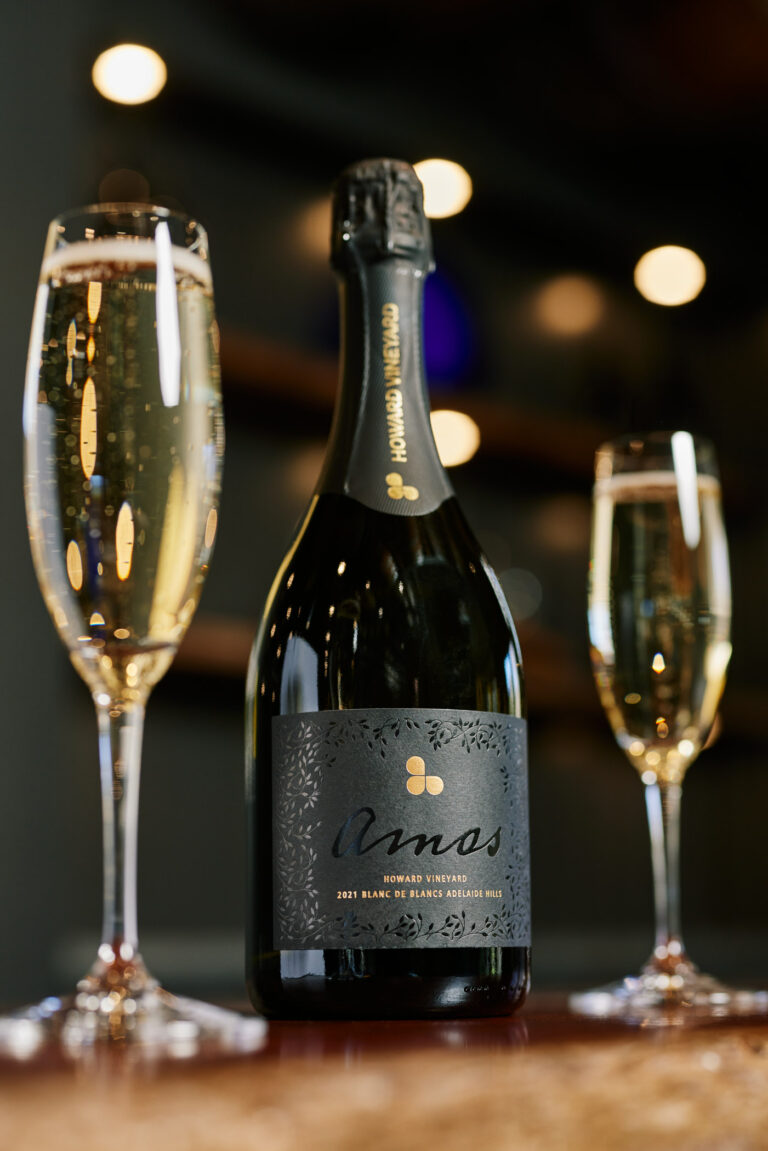 2021 Méthode Traditionnelle Blanc De Blancs
Release 1 – 24 months on lees.
Over the past 25 years we have built a reputation for producing beautiful estate grown wines. The Adelaide Hills is one of Australia's most exciting and creative wine regions.
We have built a reputation as one of the best Sparkling wine producers and champion cool climate varieties like the Chardonnay in this wine whilst also pushing boundaries on new, interesting and alternative varieties.
This fresh and intense wine is particularly well suited to pairing classic seafood combinations such as oysters or prawns.
"Beautiful Valley" Vineyard was established in 1998. We believe this is one of the finest sites for Chardonnay, Pinot Noir, Pinot Gris and Sauvignon Blanc in the Adelaide Hills. Due to cool temperatures and high altitude in this vineyard we retain great natural acidity, one of the hallmarks of our wine.
As a family owned wine company, we are committed to ensuring we act in a responsible and sustainable manner by applying a holistic approach to environmental management we aim to achieve sustainable land and biodiversity management outcomes for the present and the future.
With only 1000 bottles of this exquisite new release Adelaide Hills estate grown sparkling produced in
this first release, the newest Amos Sparkling will not last long!
Order yours now to secure a few bottles to drink, share and celebrate over the upcoming festive season.
2021 Méthode Traditionnelle Amos Blanc de Blancs*
rrp $70
Clover Society Wine Club Members $55
3 PACK
rrp $210
Clover Society Wine Club Member $165
Add to your cart two x 3 Packs to make a 6 Pack
rrp $420
Clover Society Wine Club Member $330